3D LIME LIGHT
We released 3D LIME LIGHT as UV LED module for lighting or any tests.
3D LIME LIGHT is equipped with 100pcs of our NS375L-5RLO.
It is so easily to get the light of UV LED if you plug in.
But you have to prepare an electric transformer to use 3D LIME LIGHT because 3D LIME LIGHT is made for Japanese.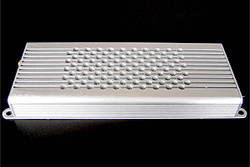 Specification

Optical output:1W
Size:195mm 72mm 21mm
Weight:350g
Power consumption:10W
emitting state

pulse switch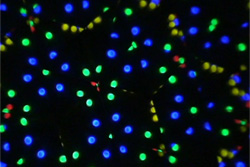 Produced by KANEBAKO Junichi
http://www.kanejun.com/
This is a light show based on the collaboration between the music and the fluoro-acrylate's emission by the irradiation of "3D LIME LIGHT".

see the animation(3.3MB/wmvfile)
For further information please contact us.

---